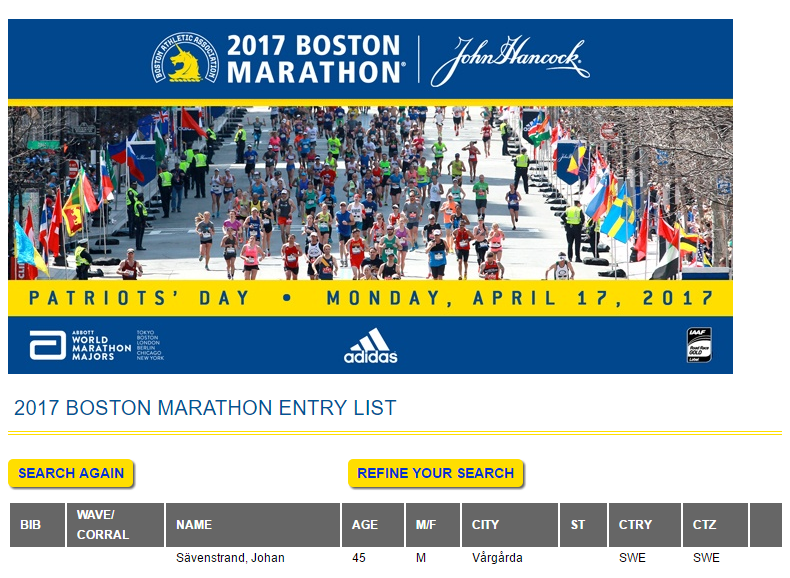 Så kom kom det till slut. Efter en hel helgs väntan:

This is to notify you that your entry into the 121st Boston Marathon on Monday, April 17, 2017 has been accepted, provided that the information you submitted is accurate.
Boston Marathon är världens äldsta marathonlopp som fortfarande arrangeras och det enda där man (i princip) måste kvala in. Jag gjorde min BQ-tid för 2017 i Chicago förra året och hade drygt 5 minuter tillgodo, så jag var hyfsat säker på att komma med men man kan ju aldrig vara helt säker.
Om du vill veta mer om vad en BQ-tid är så kan du läsa mitt inlägg om det här.
Om allt går som det ska så kommer Boston att bli mitt fjärde World Marathon Majors-lopp.
Häng med på min resa mot Boston genom att följa Joggingskor.nu på Instagram, Facebook, YouTube eller Twitter för att få uppdateringar om nya inlägg och tester.